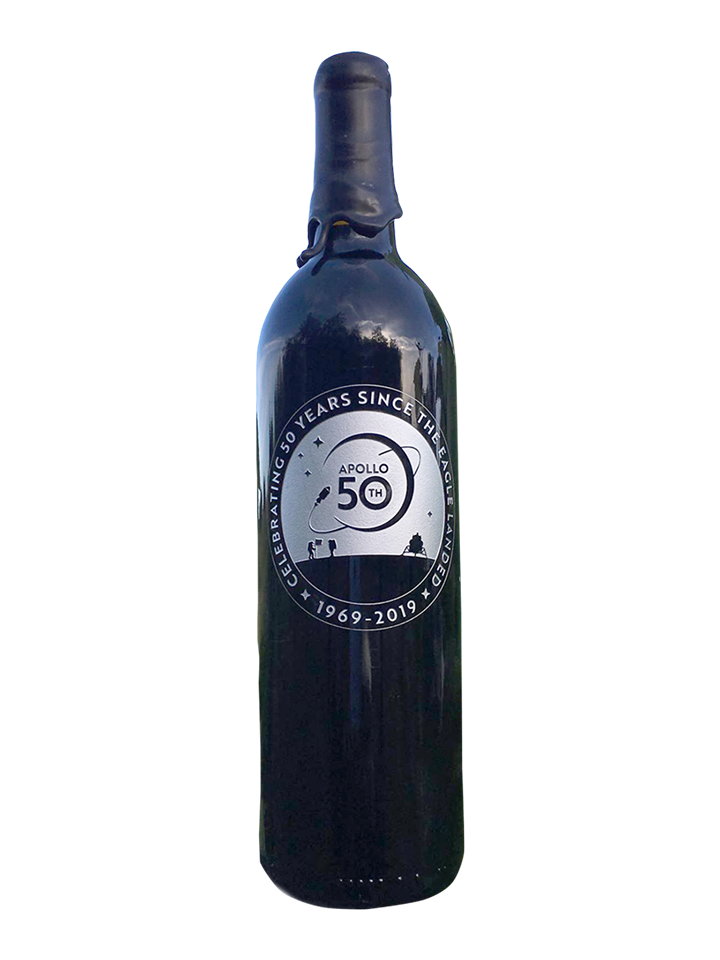 A commemorative Apollo 50th
Cabernet Reserve
With a percentage of the proceeds benefiting the Aldrin Family Foundation and the promotion of STEAM, this exclusive, hand-painted and sandblasted bottle with the Apollo 50th design is available for a limited time. With each bottle of Wine Purchase you're supporting the Aldrin Family Foundation.
This 2015 Reserve Cabernet is sourced from some of the oldest, most established vineyards in California. This is a beautiful, deep garnet-colored Bordeaux style wine that is intriguingly both complex in bouquet and flavor, yet smooth and balanced on the palate. Its rich aromas are laced with wild blackberry, black currants, smoky oak, leather, and a delightful hint of vanilla. The lush tannins and undertones of spice and cocoa culminate in a truly satisfying finish that makes you and your most special guests look forward to another sip.
$125
Order Now
VINEYARD FOR EVERYBODY
Apollo 50th anniversay special, Own a vineyard for only $119
Visit to our website
BOTTLE PREVIEW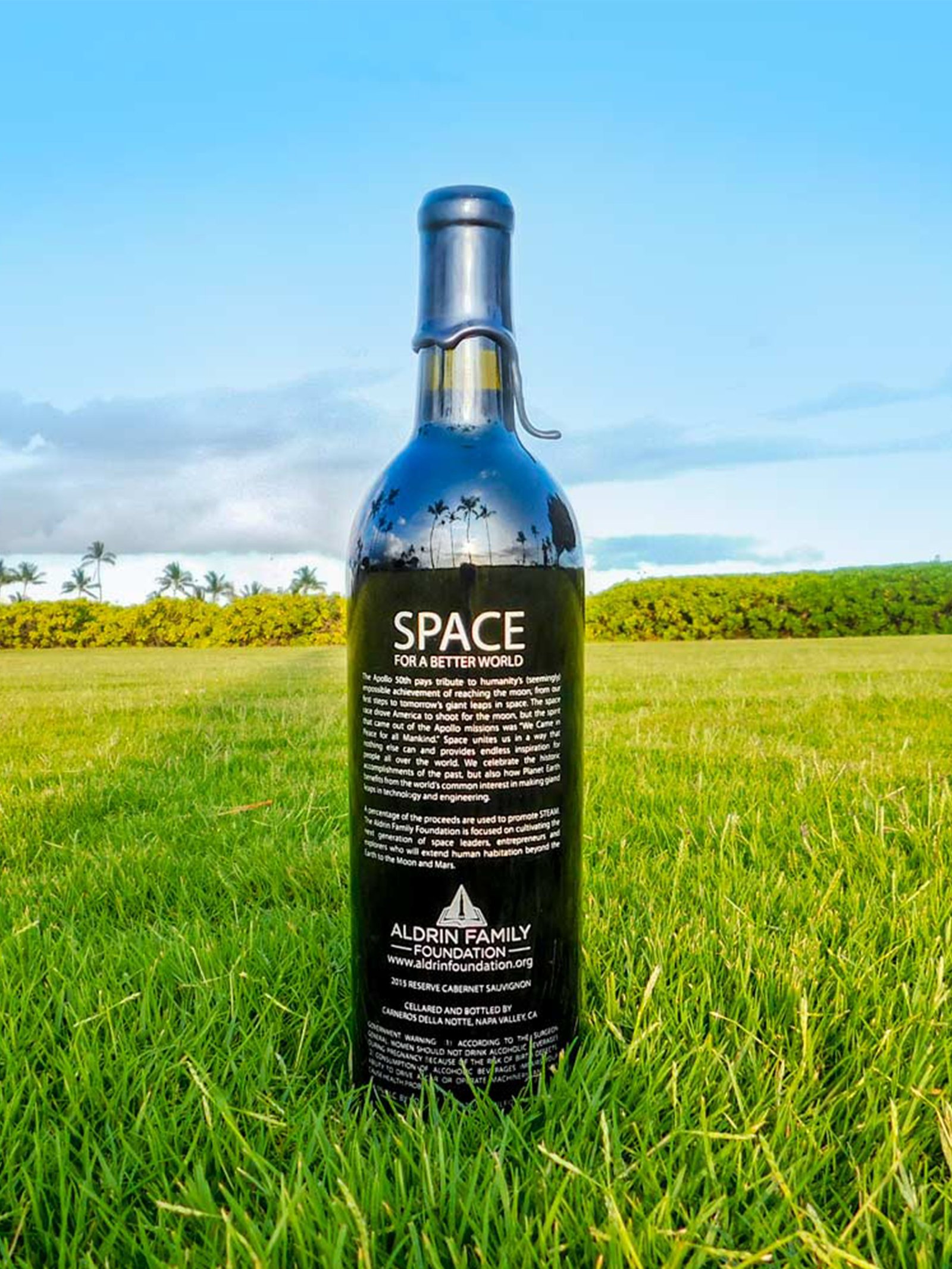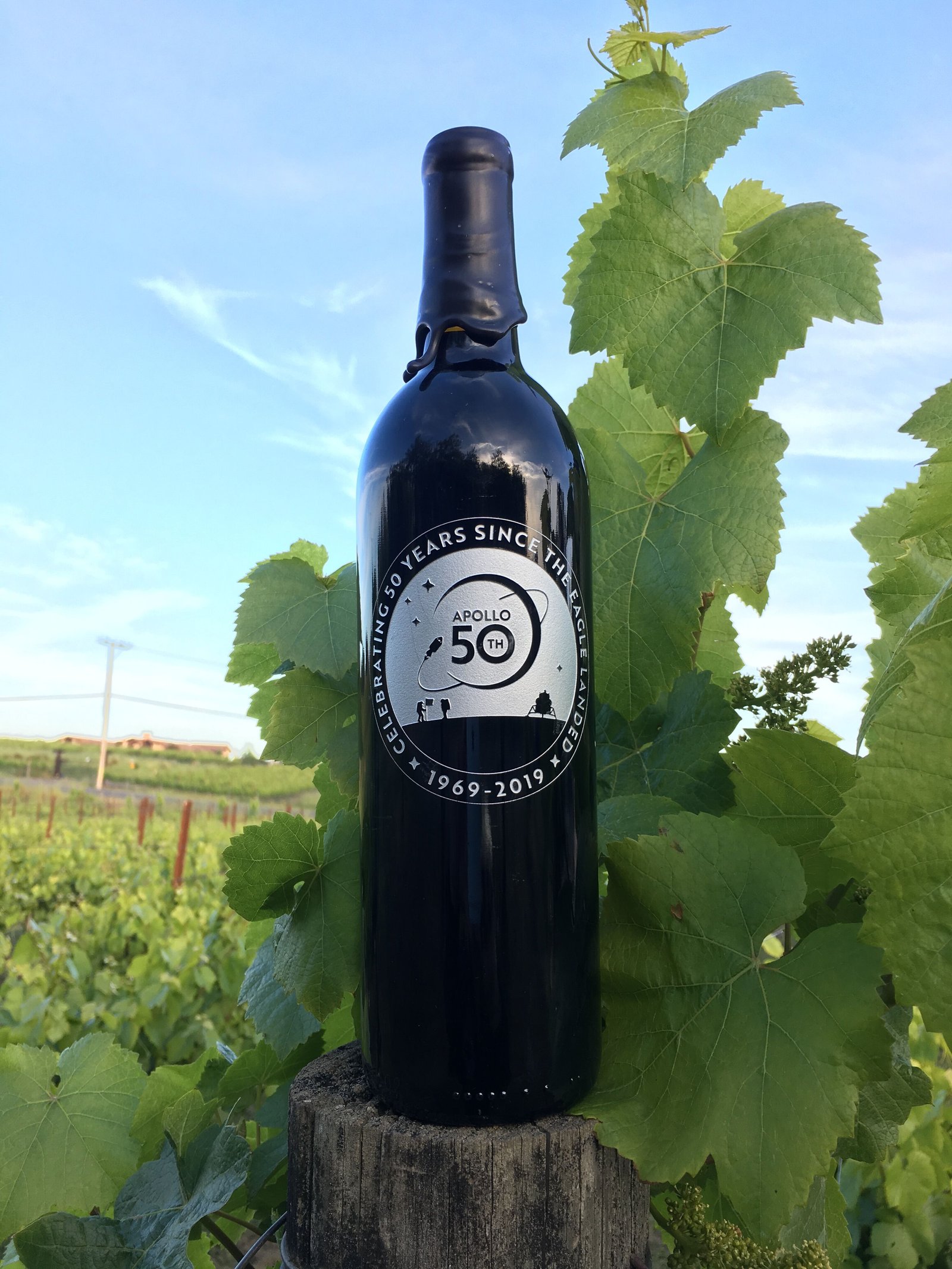 International shipping will be confirmed with each individual order.